Meet Lynda



Greetings from someone perhaps rather like yourself, who's worn several "hats" over the decades and—like most people living in this world—faced a variety of challenges. So I understand all too well that events and circumstances sometimes fail to meet expectations and/or hopes. In fact, to support seasoned women such as ourselves in creating the lives they want, I trained and became certified as a life and also divorce coach.

However, just think of me as someone in your corner, an ally to lend a hand as you navigate the shoals of aging. For example, I can support you in (a) getting clear about your present circumstances, (b) sorting out what needs to be done or how you want things to be, (c) planning how to make that happen, and then (d) getting from here to there.

Why the Website?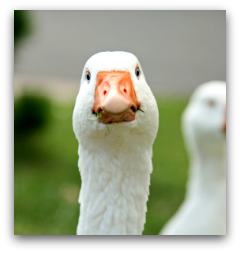 The website serves two purposes: one is to share some of the things I've learned myself over a lifetime, in case any of those might be useful to others; the other is to provide a means of contacting me. But whether or not you'd like to book a session or two, feel free to explore the site as much as you wish.

If you do, however, please understand that you may experience the occasional challenge and/or "goose" (just in case you might need a bit of "assertive" encouragement). Although Ms. Goose may look fairly benign, she is still a goose.

Questions, suggestions, or requests? Just give me a call at my voicemail number: 520-428-0017 or send me an email message vía the Contact page. But if you'd like to know a little more about the "goose," carry on...

Personal Background
In my earlier years, I served as a Peace Corps volunteer in the Caribbean; worked as an elementary classroom, remedial-reading, and learning disabilities teacher; helped manage a halfway-house program for federal prisoners on work-release; and edited countless documents in public health, water and sanitation, and various phases of international development (among other things). Because my husband moved a lot for professional reasons, I had to keep reinventing myself. Keen fun, but I did at least learn some interesting stuff.


Sometimes Life Just Happens...
When I returned to the West Coast anticipating a life more in tune with Lynda, the "cards" continued to mess with me. Accordingly, for a number of years my brother and I found ourselves in the consuming roles of property manager and caregiver for our parents, who in my own case lived three-plus hours and a mountain pass away. All this was taking place—but, of course—while I was reeling from serial health issues and my husband, brother, and a "second" brother were contending with scary ones themselves.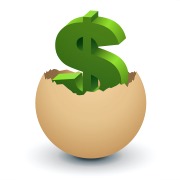 Eventually, much of that eased somewhat, and I joined a couple of charitable boards (although not concurrently; I'm not actually crazy). The upsides: remarkable colleagues and some good things accomplished; the downside: I was working my *** off as a grant writer and eventually reached burn-out. After a breather, I trained as a life and also divorce coach, a role suiting the person I sensed I was becoming.

And why am I telling you all this? To provide yet another demonstration that the journeys of others are sometimes neither short nor straightforward, as perhaps yours hasn't been either. But you probably learned a lot along the way, right?

So, About You...

If you're considering some changes large or small, you very likely can find paths that work for you, particularly if you're willing to broaden and/or deepen your gaze...or perhaps even shift it altogether. Then, perhaps you can leapfrog over the clutching hands of habit, health issues, other people's needs/demands, this month's crisis, etcetera, and pursue your own needs/prizes sooner (preferably far sooner!) than I did.

Meanwhile, three cheers and a parade if you're examining the direction and circumstances of your life. You could be taking your first steps toward some better times than you can perhaps envision at this moment. My vote? Keep taking those steps, and see where they lead you. But you're the one who gets to decide.


---

Please note: I consider myself a personal coach, as "life coach" seems a rather grandiose term for what I actually do. In a nutshell, I'm here simply to support (or partner with) you in finding your own answers, making your own plans, and following your own path. Perhaps consider me a thinking/planning partner, one who can also do the "goose gig" if you're not meeting the commitments you make to yourself...and thereby to me as your coach.

Second note: please do not confuse the services just described with those of a therapist, as I am neither providing treatment of any kind nor have I trained for a therapeutic profession.


Home        Contact        Disclaimer        Privacy        Site Map 


 


Copyright 2014-2017. Lynda Edwards. All rights reserved.