Getting in Touch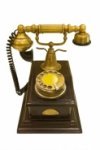 If you have questions or suggestions, don't be shy. Just pick up the phone and give me a call at my message number: 520-428-0017. Please be sure to leave your telephone number (uh-huh, sometimes people forget) and time zone, and also mention which hours are best to reach you. I can usually respond within a few hours.

Prefer to contact me by email? You can reach me at this address: info@CoachLynda.net. When I respond, you will see "Ally" Responding in the subject line and Lynda Edwards as the sender. When you do receive that message, please remember that you contacted me first...so no fair grumbling about spam, okay?

If you see nothing from me in your mailbox within a reasonable time, try checking your spam/junk-mail folder. Perhaps you'll find me lurking there. 



Home        Contact        Disclaimer        Privacy        Site Map 

 


Copyright 2014-2018. Lynda Edwards. All rights reserved.