My Services
The material on this page is obsolete, as I'm not taking appointments.
But please feel free to explore the rest of the site as much as you wish.

Here are the coaching/consulting sessions and packages I offer. Because disposable income sometimes lessens in our later years, I've tried to set my fees accordingly. So, although these are below "scale" for this kind of work, I believe them to be appropriate under the circumstances. If they remain too high for you to manage, however, please let me know. We'll figure out a way to make it all work.


Individual Sessions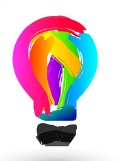 Light Bulb (LB) Session
LB sessions can be helpful when you want to explore an idea or goal, begin dealing with an issue/problem, or simply get a quick shot of support. You might, for example, begin clarifying steps to bridge the gap between where you are now and where you want or need to be. Single telephone sessions, which normally last 50-60 minutes, include notes and post-session emails as needed. For those sessions, the cost is $$.

I also offer the two discounted packages described below, which include notes and post-session email support, if desired. In my experience, three to six sessions generally help people move things along considerably, although complex projects and/or transitions may benefit from a longer collaboration. To schedule a session, just give me a call at my message number (520-428-0017), and I'll get back to you as soon as possible.

Packages



 Kick-Start
With such a package, for example, you might work on getting clearer about your present situation, setting some goals, and laying out up a workable plan. Perhaps you'll even get well underway, but it really does depend upon you. You're the one who's walking your path, climbing your mountain, or perhaps feeling like Humpty Dumpty after the splat. I will, however, help you in any way I can.

3 sessions:  $$
5 sessions:  $$
7 sessions:  $$
The "kick-start" package includes session notes and email support.

Quest
Providing 10 sessions over a period of 14 to 16 weeks, this collaboration can work well for someone with more than one challenging issue to sort out and/or goal to attain—or who wants/needs to establish (and pursue) such a goal. At whatever point you find yourself, I'll support you. Among other things, you'll be sorting out your strategic plan and also looking at ways to overcome potential obstacles and tap potential support.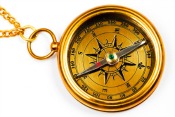 As you work through the steps of your plan, I'll help you stay true to the commitments you make to yourself and to your goals. (There's just nothing like accountability!) With a viable plan including concrete steps and your own commitment, you can get a strong start with the 10 sessions provided and perhaps even push right through to your target.

This package costs $$. If you don't accomplish as much as you'd hoped during those 3 to 4 months and would like to extend the partnership, you can book an additional block of discounted sessions or schedule them separately as needed at the "Light Bulb" fee.

The Quest package includes—

✓  10 sessions of 45 to 60 minutes, according to whatever you want to work on.
✓  Session notes to help you stay on track between meetings.
✓  Unlimited emails between sessions.

As previously noted, our consultations will take place by telephone. If you think you might be interested in this package, just give me a call at my message number: 520-428-0017. I'll be happy to discuss it with you.

Payment Options
I prefer payment through PayPal, which is quite simple while also providing flexibility and security: in fact, you needn't even have a PayPal account yourself. If you feel uncomfortable with that payment mode, however, we can sort something out when you book your session or package. Again, if you're living on a fixed income that squeezes you, let me know. We can quite probably set up an arrangement that works for us both.  

Home        Contact        Disclaimer        Privacy        Site Map

If you choose to explore this site, please understand two things: (a) I am not a therapist; (b) my comments here are not meant to disrespect any women whose immediate choices may range from limited to nonexistent. To such women (or anyone, really), I mean no offense with my remarks.

---
*I will receive a small commission for products you purchase from Amazon as a result of clicking the link just above.

 


Copyright 2014-2021. Lynda Edwards. All rights reserved.